ZAGE "friend" services involves entertaining with hobbies, games, and helping to plan social activities. This can include local sightseeing trips, movies, shopping, walks in the neighborhood, visits to family and friends, and anything that keeps your elder busy and enjoying life.
Companion care is primarily emotional support and companionship for seniors who are generally healthy and who want to remain independent at home. However, it can also include a range of non-medical services that help make a senior's life more manageable. These services can include assistance with activities of daily living, medication reminders and more. The role of our ZAGEPros change based on the senior and their needs. In general terms, companion care spans both the social and physical care of a senior.
The goal of companion care as a service is to:
– Provide emotional support
– Improve the quality of life of the senior
– Provide companionship for the senior
What are the Benefits of Elder Companionship?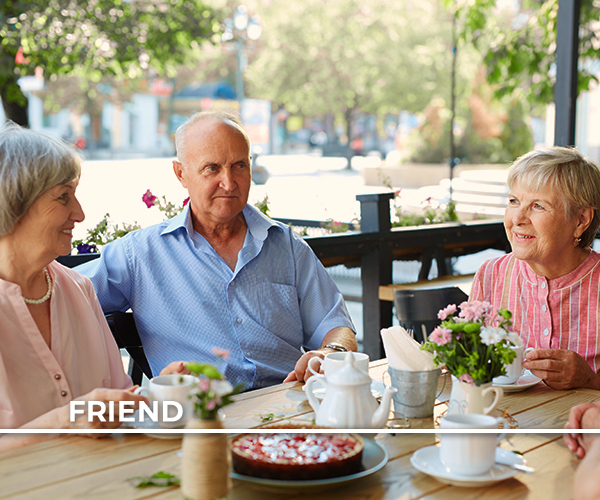 The biggest benefit of senior companionship is that it improves the quality of life of your elder. Companionship goes beyond just caregiving and is a symbiotic relationship that enables your elder to thrive. On a social level having friends and companions enables people to talk about challenges, express grief, and to find resources to solve problems. On a personal level, a quality companion is someone that the senior not only looks forward to visiting with, doing things with but also is someone on which they can rely. Older people worry about many of their challenges that for you and I might be very small such as going to the grocery store or transportation to and from doctors appointments. Companionship helps to remove the worry and burden, so that seniors can focus on living a quality life. The impact of a senior companion for seniors is often a longer and healthier life with improved wellbeing.